Another try-out in the woodshedding area we use for the Platforms Project 2022 project: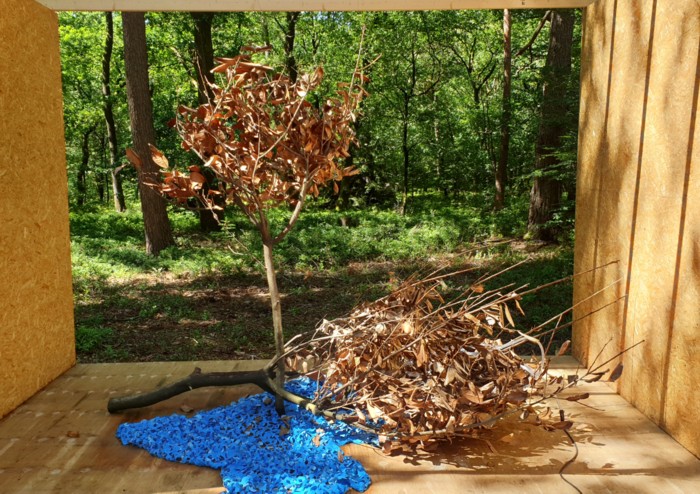 Whatever is happening in the Veluwe National Park? EX-MÊKH seems to have created a wormhole in which all kinds of stuff appears: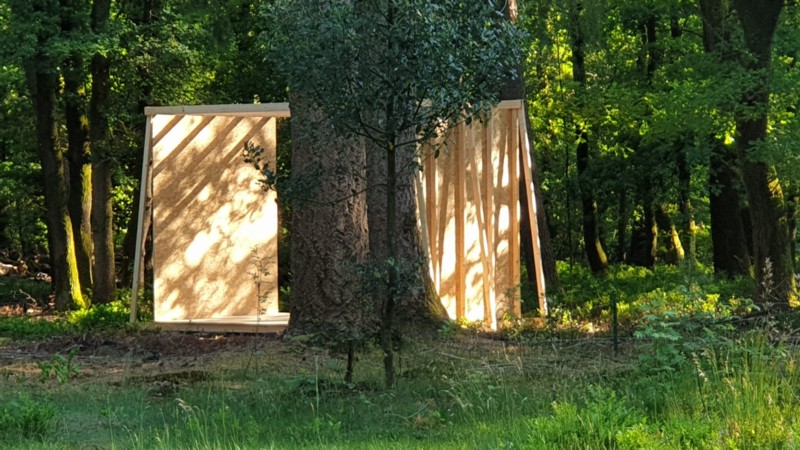 Today we discovered a post of the Hybrid Art Fair in Madrid which will start in three weeks. It is coming near and we look forward to visiting the other fairs in the Madrid Art Week: ARCO, JUST MAD-Art Fair, Drawing Room and Art Madrid.
The title of EX-MÊKH's exhibition will be Con Alma. We take the soul of the collaboration of Ellen Rodenberg, Maarten Schepers and me into the hotel room of the Petit Palace Hotel. We change this room into a mirror for our public to reflect on!