For the on-line edition of Platforms Project in 2021 EX-MÊKH produced the video Stage Arousal. In this video we built a white fair-booth in which we created an installation in the way we usually work. Some actions performed by the members of EX-MÊKH were part of this video. Evaluating, Stage Arousal surprised us with the theatrical aspects of working in such a booth.
The coming edition of Platforms Project 2022 in Athens (GR) EX-MÊKH shows a video we worked on in the Veluwe National Park in the east of The Netherlands. Making this video we did research to find possibilities for another installation to build in the exhibition hall of the fair. We decided to move the white cube in which we usually present our work into the forest. By this decision the white cube became a wooden cube and the back wall became open so that the natural surroundings were our backdrop. A surprise was that the booth we built in nature became a sculpture in itself in which our work plays it's part. This video we will now show in Athens, Scenes from a Wormhole, will be a rough cut on the basis of which we build an installation around the video in our booth in Platforms Project. Later Platforms Project will put it on-line. Here are some stills to get an impression: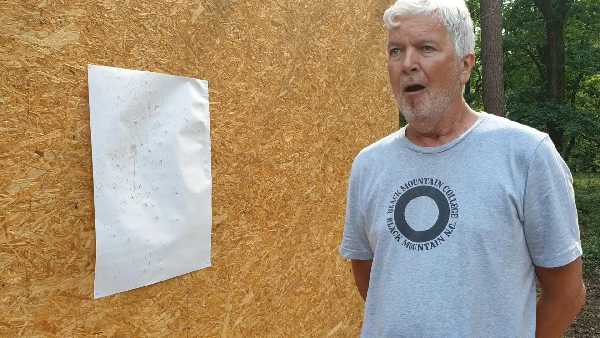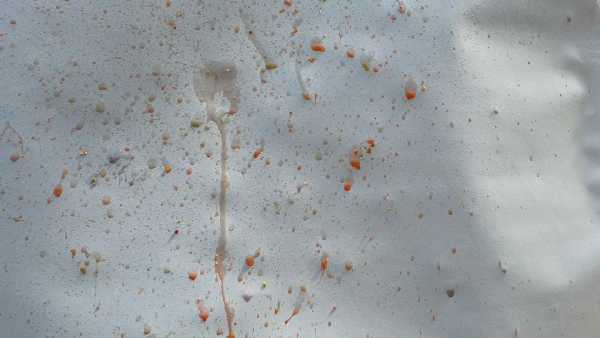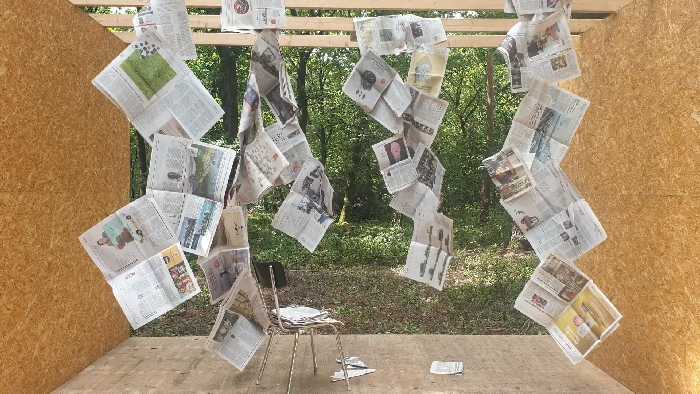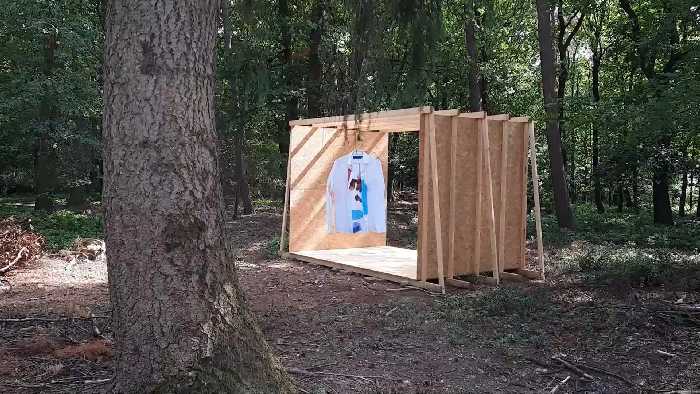 Platforms Project will take place from October 13 to October 16, 2022. Information on visits can be found here!