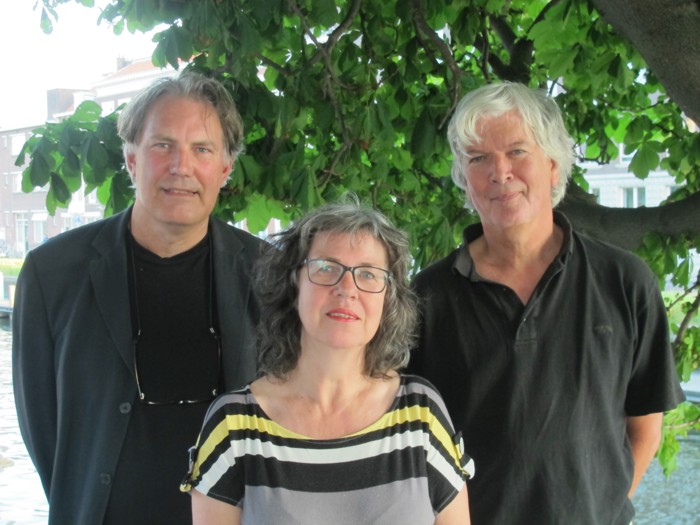 The name for the collaboration of visual artists Ellen Rodenberg, Maarten Schepers and Kees Koomen is EX-MÊKH. These artists all have their individual professional practices as an artist but they also show their works in their mutual contexts. With new works they want to develop a relationship with the spaces in which exhibitions are held.
The physical and social nature of the exhibition space is point of departure for the making of an exhibition. Since 2006 these artists organized numerous exhibitions under the name EX-MÊKH. The exhibitions varied from an intense happening during one evening to a series of short exhibitions within a month. Visual artists, musicians, writers and designers were regularly invited to participate depending on the specific nature of the venue and the subject of the exhibition.
EX-MÊKH are Ellen Rodenberg, Maarten Schepers and Kees Koomen.