September 03 – September 16, 2021- EP7, 133 Avenue de France, Paris
Performanceweekend September 3 and 4
In the end of june 2021 EX-MÊKH was suddenly invited to take part in an exhibition in Paris by KRAATZ, an international artists collective with which we worked together in Berlin earlier. A German artist was also invited, Sabine Bürger from Essen. It was all about showing video on the front of EP7, a multi-functional building at the hypermodern Avenue de France. Sixteen screens are mounted on the façade of the building on which the video's would be shown. KRAATZ was going to show 'Les Idiolithes', which was produced on the invitation of EX-MÊKH to show on the occasion of Platforms Project NET 2021 in Athens. In this video the members of KRAATZ elaborate on a heavy stone from Provence which Kees Koomen left in Berlin after using it for the EX-MÊKH exhibition 'Femaler' that we did for A-Trans in September 2020. During the opening-weekend performances could be done and the stone would be returned to the rightful owner.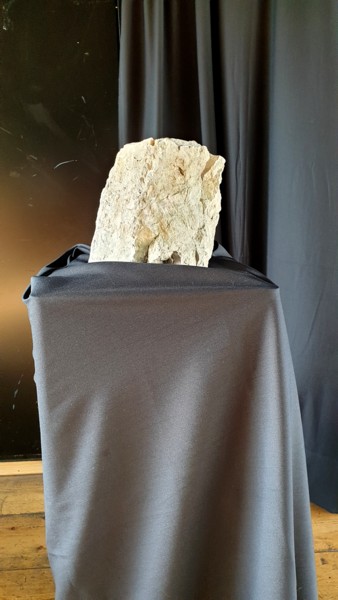 EX-MÊKH decided to show their video 'Stage Arousal', which was already shown at the Athens fair. We also wanted to do performances during the weekend. Things would be prepared during holidays.
The first day started with Forbes Morlock performing 'Conversation with a Stone about Freud's Correspondence about Stones'. He held an absurd interview with the stone about its opinion on Sigmund Freud's travels to the Dolomites, the Harz Mountains, Rome and Athens and his experiences with stone.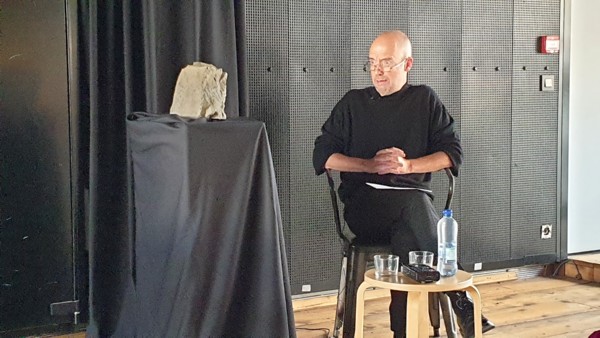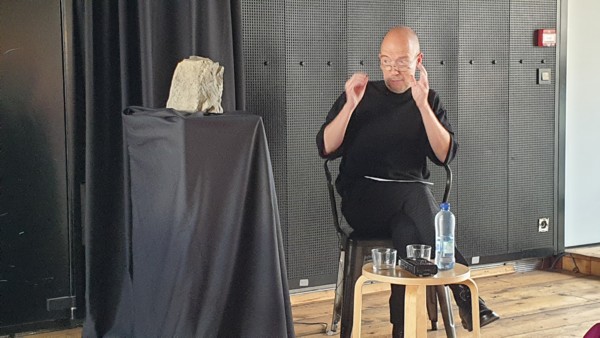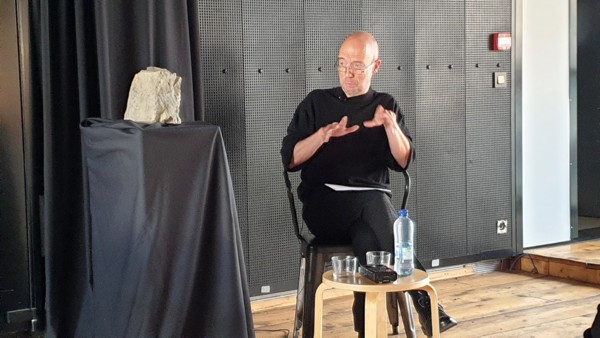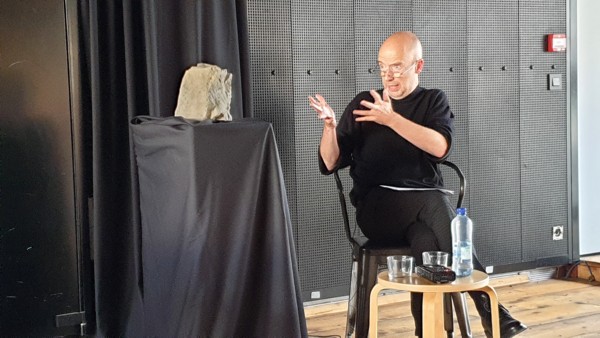 After a short break KRAATZ's Yorgos Dimitriadis took his turn to have a musical dialogue with the stone with the title 'Sounding the stone', using percussion instruments and electronics.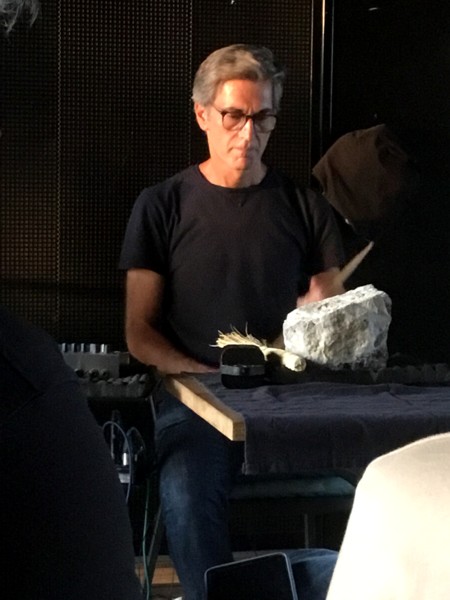 At 20.00 h the video's started on the screens on the facade of EP7. A fair amount of public came to the street and it was spectacular to see the work on which we had been working intensely in cold winter time to be shown on a warm September evening in an avenue in Paris like this: