March 8 – March 14, 2014
Baracca @ KIV 22, Dordrecht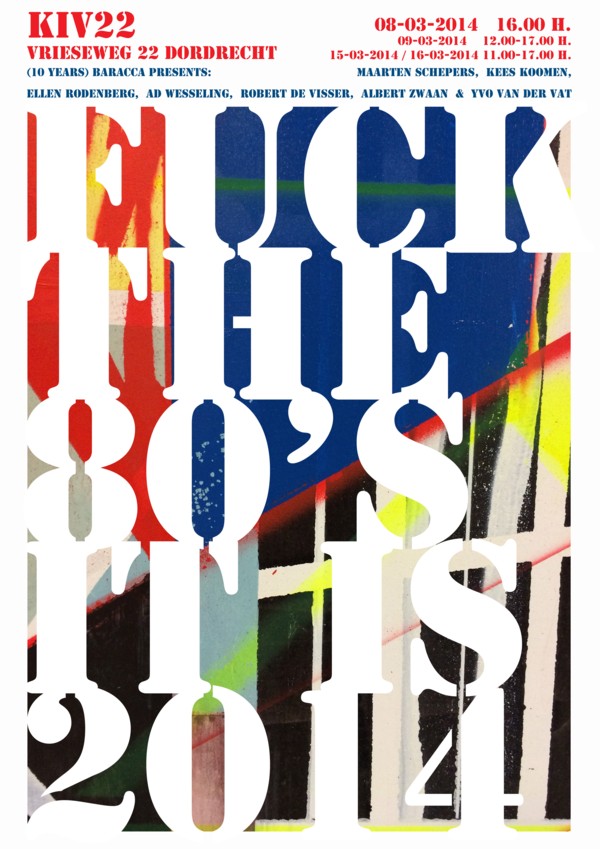 Baracca's Yvo van der Vat invited EX-MÊKH for an exhibition at KIV 22 in Dordrecht he curated at the occasion of Baracca's tenth birthday. Other artists would be local: Albert Zwaan, Ad Wesseling, Robert de Visser and the curator himself, Yvo van der Vat. It was well visited and trendbeheer reported!