January 11 – 26, 2014
Buro Rotterdam, Rotterdam (NL)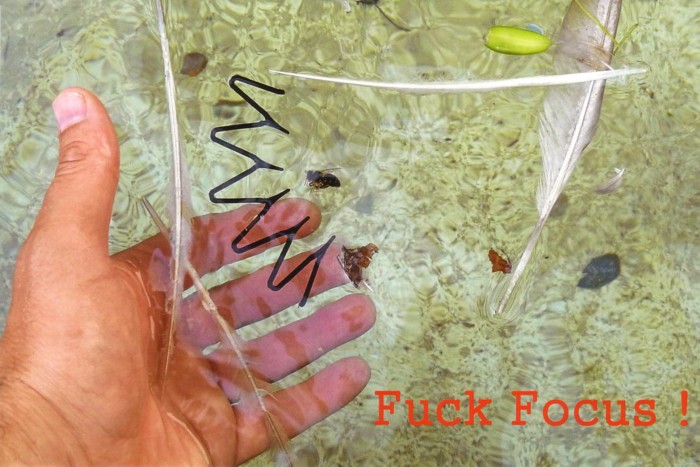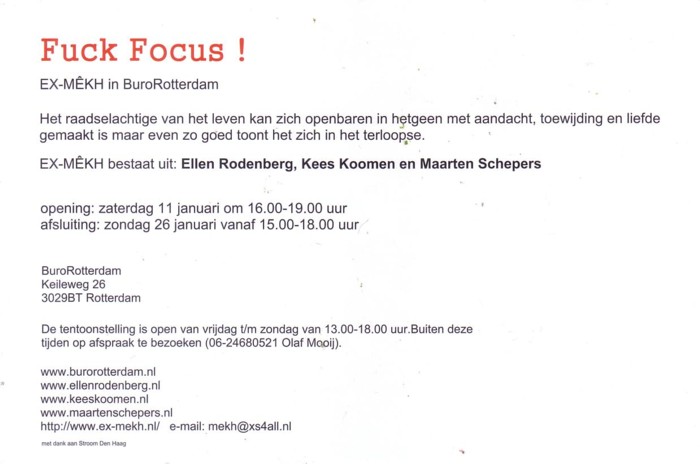 In 2013 Kees Koomen participated in Ostrale 2013 in Dresden (D). There he met Olaf Mooij, Rotterdam artist and organiser of the project/production platform BuroRotterdam. He told him about EX-MÊKH and it's activities and soon the possibility of a project for BuroRoterdam was mentioned. After visiting the site we decided to make an exhibition there. We planned to work there for a month during the holidays, the opening would be January 11, 2014. We also decided to do a finissage. For this we invited Frans van Lent and Topp & Dubio to do performances and EX-MÊKH's Kees Koomen also wanted to perform.
Finissage Fuck Focus met performances door achtereenvolgens Topp & Dubio, Kees Koomen en Frans van Lent: