March 2016 – De Aanschouw, Rotterdam (NL)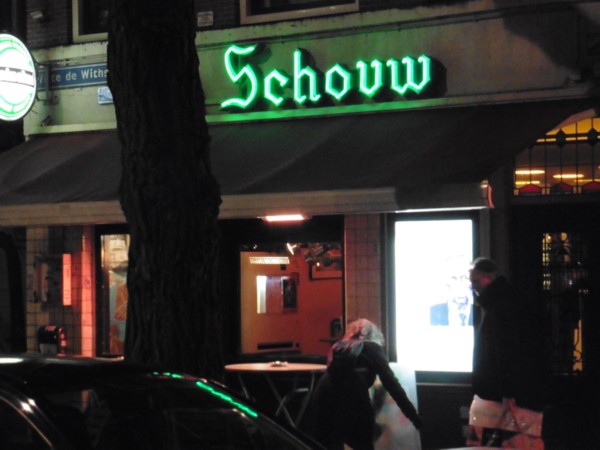 In the centre of Rotterdam, on the Witte de With street, you can find De Schouw, a bar in a lively street with bars, grand café's, restaurants, the Art Centre Witte de With and Mama art centre. De Schouw has always been frequented by a varied public amongst whom a lot of people from the art world. At a certain moment in 2001 some of those decided to open the smallest gallery in the world on the front of café de Schouw under the name De Aanschouw . NRC used to be on the opposite side of the street and on the front of the bar they had a showcase with lights which used to be for the daily newspaper to be shown as soon as it got out. An exhibition program would be started and curators were to be invited. Since then a regular program of exhibitions was organised and every thursday evening an opening takes place.
EX-MÊKH was invited to participate and EX-MÊKH curated a month of exhibitions in the showcase. We each showed a piece during a week and we invited Ben Faydherbe, a graphic designer who did a lot for us and whom we consider to be the secret member of EX-MÊKH to contribute the fourth week.
Part I: Maarten Schepers
3 t/m 10 maart 2016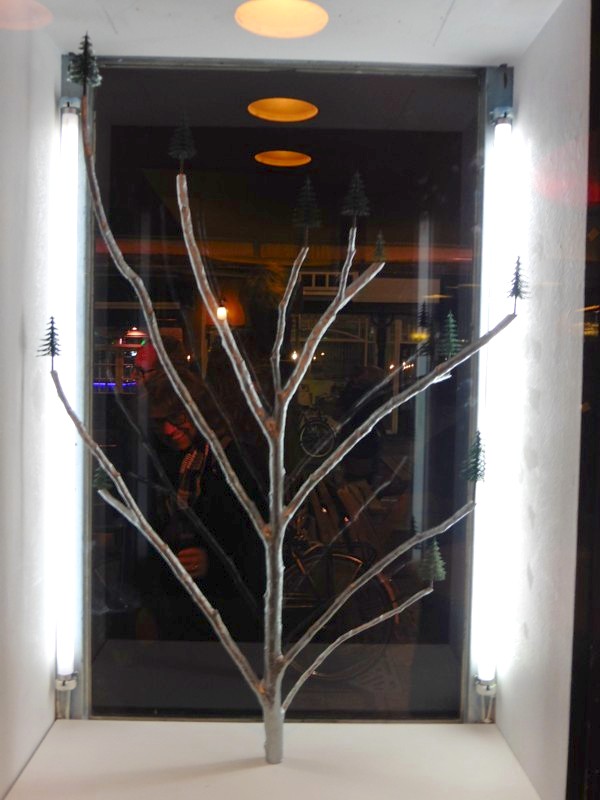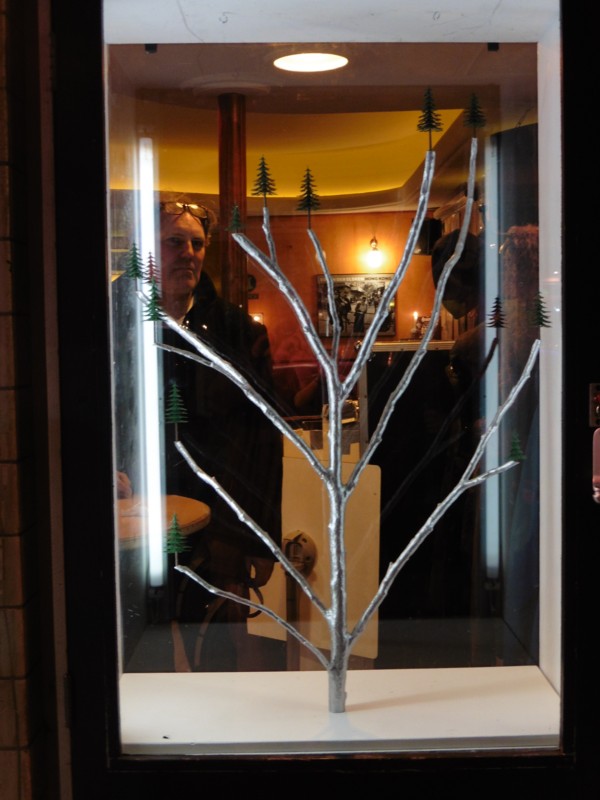 Part II: Kees Koomen
10 t/m 17 maart 2016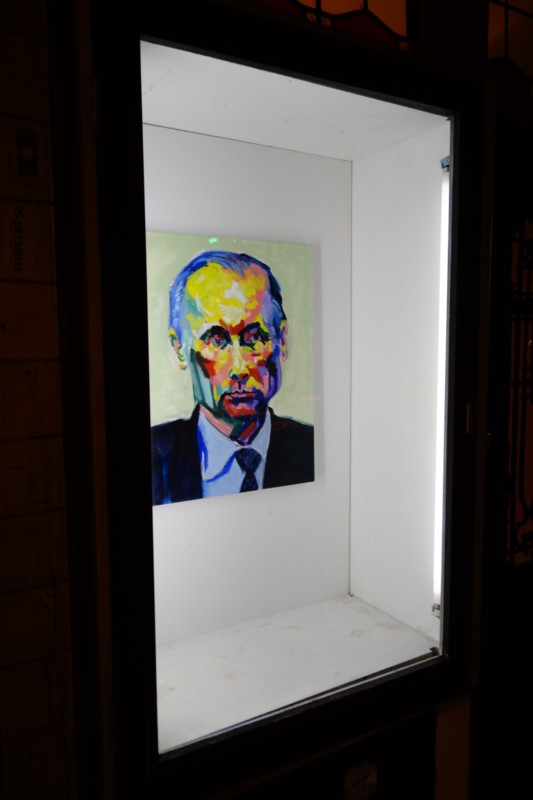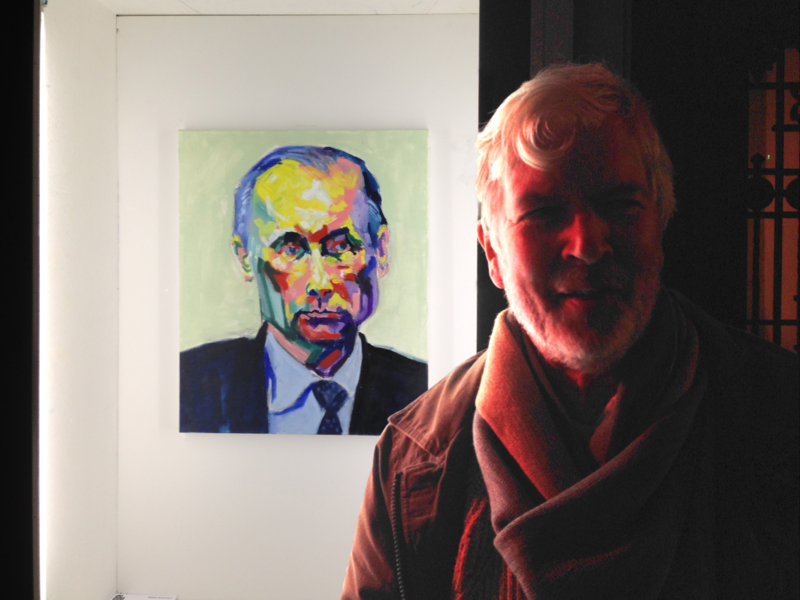 Part III: Ellen Rodenberg
17 t/m 24 maart 2016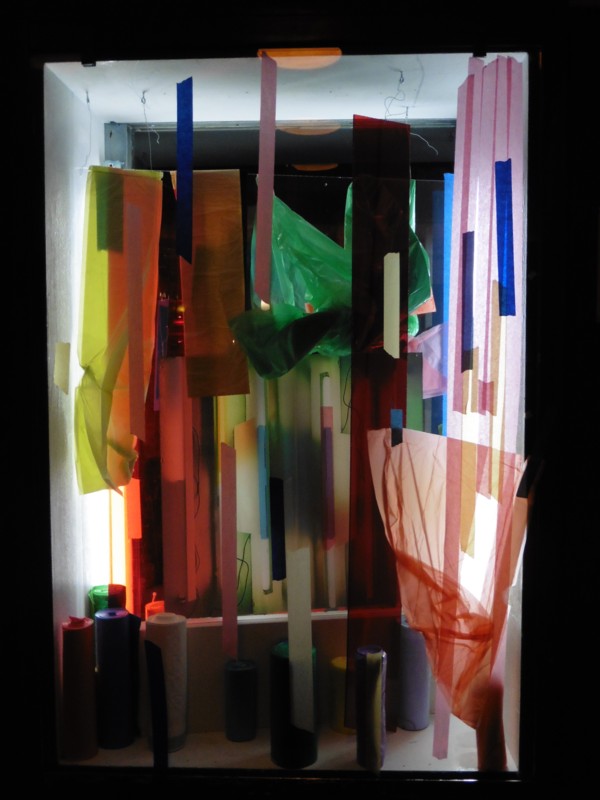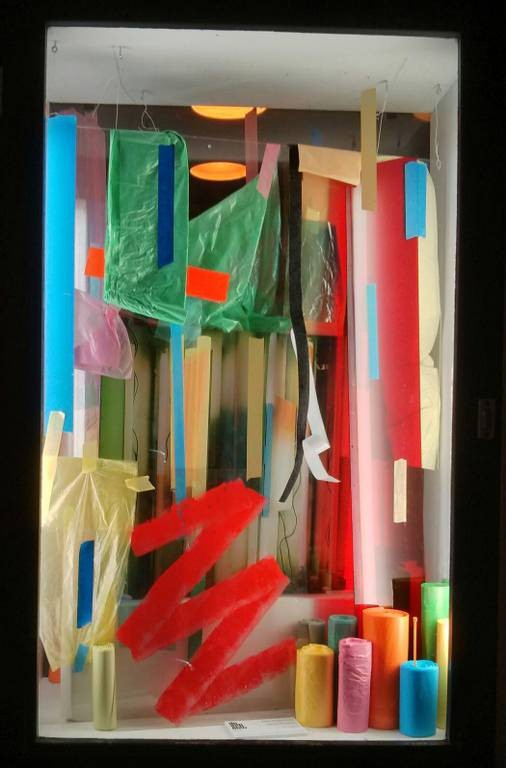 Part IV: Ben Faydherbe
24 t/m 31 maart 2016